Am I Allowed To Carry A Gun When My Real Estate Agent Is Showing Me A Property?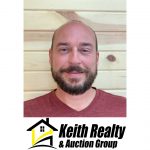 In this podcast we discuss: Your Questions!!
Am I allowed to carry a gun when my real estate agent is showing me a property? Can I get a VA loan on a roof that needs repaired? Does my house need central air installed before I sell? If my real estate agent thinks my house is worth less than I do, should I listen to them or go with my gut? What do I do if I think my real estate agent is unethical?
Brothers-in-law Trent and Ethan are realtors with Keith Realty based out of Spencer, Indiana. They would love to answer any questions you may have about real estate. Simply send us an email at questions@keithrealty.net and we'll do our best to get your question answered!
#keithrealty #realestatequestions #realtorpodcasts #realestateanswers #realestateadvice101 #indiana #spencerindiana #owencounty #unitedstatesrealtors #sellingahome #buyingahome