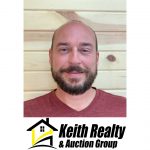 Are homes still selling right now? What can I afford? What would be a fair price on the house I like since homes are going high? How quickly can I close? What if I change my mind? Does a basement add much value to my home?
~ W E E K L Y Q U O T E ~
"In the middle of difficulty lies opportunity." – Albert Einstein
Trent is a realtor with Keith Realty based out of Spencer, Indiana. He would love to answer any questions you may have about real estate. Simply send us an email at questions@keithrealty.net and we'll do our best to get your question answered!
#keithrealty #realestatequestions #realtorpodcasts #realestateanswers #realestateadvice101 #indiana #spencerindiana #owencounty #unitedstatesrealtors #sellingahome #buyingahome #2021 #homesforsale #trentkeith